TEDA Filters supply filter media for face masks andrespirators, which are divided into two main applications: surgical use andlabor-protective use. Our media for surgical masks meet to EN14683, BFE 99% above and PFE 99%above and VFE 99% above, also. The media for dustproof respirators meetEuropean EN 149:2001 and American NIOSH42 CFR-84, Japanese MOL standard andChinese GB2626 standard. They can be used to manufacture face mask orrespirators for the grades as: European standard FFP1,FFP2,FFP3, and the USStandard N95, N99, N100,R95,R99.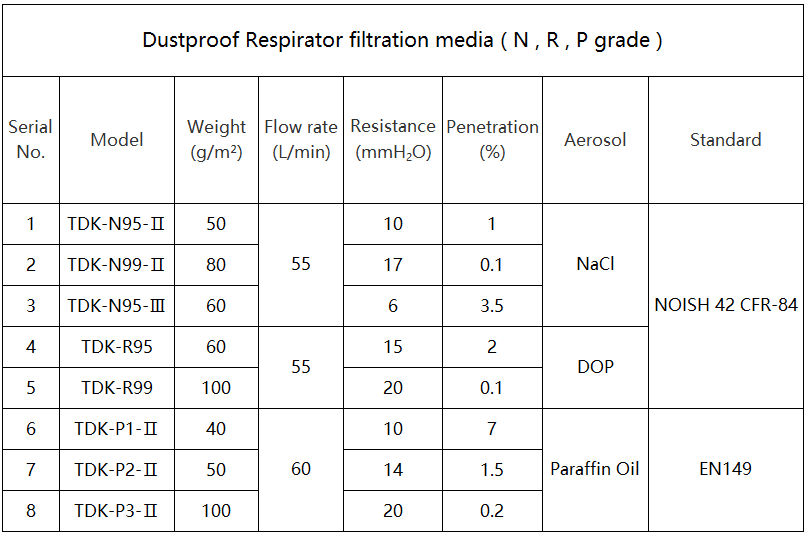 Notes:
The indestrial laborprotective respirator filter material can be used to manufacture differentranks of dusproof facial mask and apparatus as well as Japan standard DS1 andDS2.
The tester isTSI-8130 @2500px2.